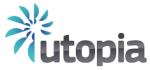 Acris Antibodies is pleased to announce their association with Utopia Documents 2.0. Utopia brings dynamic, web enriching functionality to PDFs* of scientific content. Content enrichment also provides deep links to Acris Antibodies' product portfolio, enabling efficient product sourcing and time saving by the researcher.
This web based functionality is activated by simply highlighting any elements of text within the PDF. The researcher is then presented with link outs in real time to an ever expanding variety of highly relevant data sources, these include: Pubmed, NCBI databases, Protein databank, Uniprot, Google Scholar, AQnowledge** - the supplier product database (For the lab), amongst others. It is also possible to export tables into spreadsheets format, convert numerical tables into easy-to-read scatter plots and whenever available see the performance of articles via Altmetrics. Utopia's 'comment' function lets you participate in discussions that remain with the paper, avoiding the necessity to conduct off line discussions in separate blogs (Registration is only required for this function). Images, illustrations and bibliographic references within the PDF are swiftly managed.
As Utopia Documents 2.0 is free, those organizations that work regularly with research scientists; Publishers, Libraries and laboratory equipment suppliers are being encouraged to offer all research scientists they are in contact with the opportunity to enrich scientific articles simply by encouraging them to read their PDFs using Utopia Documents.
Even more sophisticated functionality has been deployed by the Biochemical Journal (Portland Press). Extra tags in their PDFs enable Utopia Documents to render pictures of protein and chemical structures into live, dynamic 3D visualizations. Other publishers have been invited to enrich their content in this manner too.
Utopia Documents 2.0 is usable in all scientific disciplines, but is currently especially optimized for the 'life-science-spectrum', including biochemistry.
It's free, available for Mac, Windows and (shortly with) Linux.

Download it from: http://utopiadocs.com
* Excludes Bitmap PDFs
** AQnowledge manages a comprehensive database of deep links within the catalogues of laboratory equipment suppliers. Information on these products/companies is delivered to the researcher, simply by highlighting them in text and clicking on the (For the lab) link provided by Utopia Documents 2.0