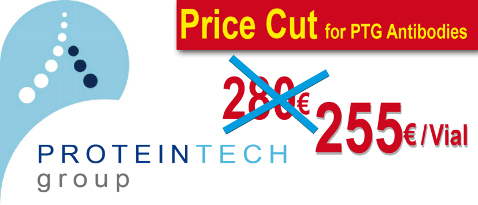 Test proteintech antibodies and benefit from our price reduction:
Just 255€ instead of 280€ now!
Have a look at some well established antibodies, like the antibodies to the scaffold protein AIF1 and to the COX VIIa related protein / COX7A2L, or the well-cited antibodies anti-MTAP and anti-TARDBP or at the full list of Proteintech Group antibodies.
Proteintech Group: better antibodies with whole proteins as nature intended!
That is why Proteintech antibodies are guaranteed in any species and any application. If it does not work, you get your money back!